A Case Study on the issue of Transporting Children
---
Stefan has been coaching tennis for over 30 years at a small tennis club. Stefan is well-established at the club and runs a busy coaching schedule of mostly junior coaching. For many years Stefan has offered to collect children from school and take them to the club for their tennis lessons. Some parents have been keen to take up this additional help and Stefan believes that by collecting children in this way, he is providing a good service to families.
Stefan is known to be a hands on coach and will use physical contact in most lessons to show players techniques. For example, when coaching beginners Stefan will always stand behind the player and take hold of their racquet whilst the player is still holding the grip and Stefan will then guide the player through the shots. Stefan has always coached in this way and feels that this style of coaching gets the best results.
For many years Stefan has used the older juniors he has coached to assist with group lessons for the young junior players. Stefan believes this is a great way for the older juniors to earn some money and gain experience in coaching. Stefan knows the juniors well and because of this he does not feel the need to carry out any DBS or safer recruitment checks.
After a junior group lesson Stefan received a complaint from a parent that a 17 year old coaching assistant was on their phone at the time they took one their child to the toilet during the lesson. The parent complained that the coaching assistant could have been taking photos of their child on the toilet.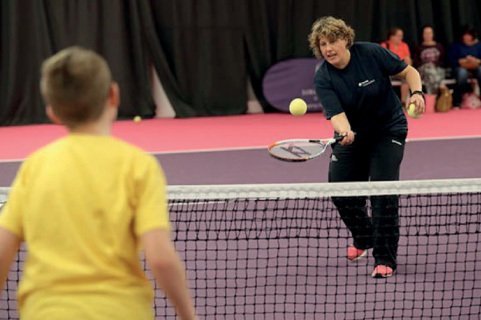 Following this complaint, the club carried out an investigation into Stefan's coaching processes. This investigation found that a number of Stefan's coaching practices were in conflict to best safeguarding practices and that Stefan was leaving himself open to further issues and complaints.
Stefan was advised to only uses coaching assistants over the age of 16 with appropriate DBS checks and at least the Level 1 LTA coaching qualification. Stefan was asked to stop collecting children from school. The club also became aware that Stefan had a bad reputation at the club and many of the juniors felt uncomfortable about the excessive amount of physical contact from Stefan during the lessons. The club asked Stefan to only use physical contact when necessary.
Stefan felt shocked by the outcome of the club's investigation as he had always felt the coaching practices he had in place were at the best interest of the club, parents and juniors. Stefan had not realised the risk he was leaving the juniors and himself open to.